Anna Allwright, Strategy Specialist, Cubic Transport Systems, explains why now, with the worst of the Covid pandemic behind us, and a new focus on reducing emissions and increasing efficiency, it's time to generalize Mobility as a Service (MaaS) concepts might finally be upon us.
For about six years, the concept of linking private transport providers to the public transport network has been discussed in major cities, but there has not been much tangible action outside of Finland, Australia and parts of the UK. Transit agencies need to start taking steps now to integrate van, private car, shuttle and even shared bike/scooter services with transit under one payment method for a seamless journey from first to last mile.
') } // –>
') } // –>
Transit agencies work on "extended lead times" and must serve 100% of a city's residents. However, venture-backed companies can take risks and invest heavily to grab market share as quickly as possible. Currently, they only target 20% to 30% of the population – those with smartphones, credit cards, disposable income and a propensity to move away from using their own vehicle.
As we emerge from the Covid pandemic, transit agencies are being challenged to re-engage riders and reconfigure how they operate to adapt to changing travel and commuting. Traditional approaches of relying on periodic passes for discounts and largely fixed route networks do not respond well to these challenges. We need new ways to incentivize passengers with discounts, fare credits, fare caps, etc. to use certain modes of transport at certain times of the day.
Adapting to different usage patterns requires greater integration of on-demand services and micro-mobility modes operated by individuals. Technology that addresses these challenges is essential. The technology enabling these advancements will be supported by SaaS models for more flexible updates, more reliable applications, ease of integration and cost savings for the end user and the city.
The adoption of cutting-edge MaaS and MoD services will also encourage individuals to use public transit, as it will be seen as a low-cost and convenient option, thereby reducing congestion on the roads. It's a win-win – a winner for the city, a winner for the public transport agency and, most importantly, a winner for the traveling public.
The time for MaaS has arrived
As part of the mobility-on-demand (MOD) and mobility-as-a-service (MaaS) developments, we are starting to see more cities move from deploying technologies using traditional systems integration approaches to models software as a service (SaaS). Long adopted by the private sector, SaaS is transforming the speed of innovation and reducing the cost of technology in mobility management applications. We expect to see these modernization efforts transform the way users interact with transit systems around the world in 2022.
According to a recent report, the global on-demand transportation market is expected to grow with a CAGR of 16.30% during the forecast period from 2021 to 2029. This tremendous growth in the near future is due to the increase in smartphones and Internet use.
Passenger cars represent 76% of the mobility market and account for a significant share of greenhouse gas emissions, while being used only 4% of the time. Additionally, passenger cars hold the highest market share in the on-demand transportation industry with more than 50% of market revenue as of 2020. These statistics highlight the significant need for car replacement, but it needs to be done in such a way that it doesn't scare people off when they think of losing the independence and freedom that a single car brings.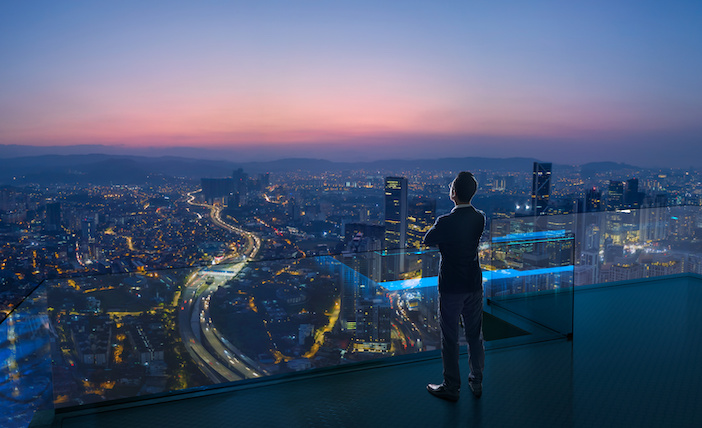 Here is an overview of what these models would provide:
Multimodal transportation: Instead of bundling services across different apps and platforms, consumers would see them displayed in a single interface. Consumers would receive personalized recommendations with digital tools and data, making trip planning easy and rewarding. Consumers would use apps to plan their trip, pay for all services at once, receive tickets, and get real-time travel information as they travel.
Open architectures: Government agencies would adopt open architectures with APIs allowing them to integrate systems from multiple service providers, enable revenue collection and sharing, and use analytics to scale capabilities. These platforms would also be easy to scale by adding new partners, service areas and solutions.
Improved transportation management: Obviously, the management of multimodal transport is a complex undertaking. Government agencies and partners will need access to traffic and incident management, decision support tools, vehicle tracking and passenger information, all integrated into a single platform. By combining these capabilities, all partners would get a single view of how transport networks are performing in real time. In addition to making day-to-day operational decisions, this data could support requests for new investments in extending lines, adding additional vehicles, refurbishing equipment, etc.
Loyalty of runners: Public transport providers can take inspiration from retailers and offer loyalty programs to develop continuous ridership. Using user data such as demographics, location information and interests, these organizations can conduct targeted campaigns to achieve their goals, such as the purchase of monthly passes, out-of-hours travel tip or the completion of a certain number of journeys. Consumers win through attractive incentives and offers, while suppliers generate revenue and reduce costs.